While its geographical situation, the city has always played the role of a hub, this was not always to his advantage; its forest, a veritable fortress plant impassable to any military significance, has intensified interest statégique of city, in the eyes of the invaders as those of defenders.

If Haguenau was disputed during the wars, it was equipped as a lock or logistics base in peacetime, and its surroundings free of major industries in accordance with the policies of glaze.


Throughout history, Haguenau has always found the hostile confines of a kingdom,
an empire or a republic.

Of these alternations, the city inherited many garrisons, participating in its specialization in trade, commerce and services.


So with the end of the Cold War the number of garrisons have melted, the industry continues to grow, to catch up.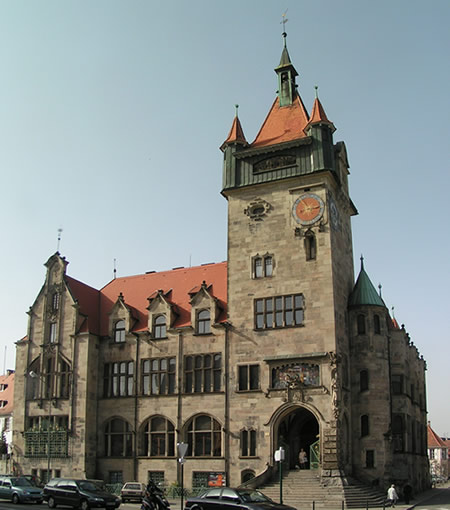 Housed in a building of neo-Renaissance style. Important archeological collections including the furnishings from more than 750 Bronze and Iron Age tombs from Haguenau forest. Bronze objects of the Roman period. History of the town through its aldermen's Charters, official seals, coins, goblets, etc… from the 12th to the 19th c. Also displays a collection of Jewish art.
Saint George Church



city hall



theater



Information center


streets